Letter to Virtual Arkansas Students
****9th Grade English - Ms. Hankins Youtube Link for Class
Grades 9-11 AMI Packets May 11 - 15
Grades 9-11 AMI Packets May 4 - May 8
Grades 9-11 AMI Packets April 27 - May 1
Grades 9 - 11 AMI Packets April 20 - 24
Football Workout Week 1
April 8, 2020
Mrs. Grothe's Google Classroom

Class Code to Join

Ag Structures

tpynzsu

Ag Mechanics

wjefc9x

Beef Science

uxrnsmp

Survey

eu7brs5

Landscaping

63yqfm3

Plant Science

tvipstx
Grades 9 - 11 AMI Packets Day 11 - 15
Grades 9 - 11 AMI Packets Apr 6 - 10 & Apr 13 - 17
*May be picked up Monday April 6 8:00 AM - 1:00 PM. Remaining Grades 9-11 packets not picked up on Monday will be mailed on Tuesday, April 7.
****9th Grade English - Ms. Hankins Youtube Link for Class
Link to High School Teacher Email Addresses
Arkansas Engage PBS App for Iphone

Arkansas Engage PBS App on Google Play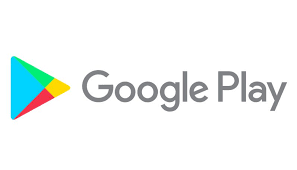 Tune in to Arkansas PBS over the air or through your cable or satellite provider.
You can find out how to watch at https://www.myarkansaspbs.org/onair/channelinformation
* KEMV-Channel 6 (North Central AR)
➔ Arkansas PBS YouTube page youtube.com/arkansasPBS
➔ See more ways to watch at myarkansaspbs.org/online
Missed the live broadcast?
The AMI instructional content and shows will be available online after 4 p.m. of the same day of broadcast. To connect to the
Help Desk Support
Having trouble getting the shows on your TV? Technical staff are available to help.
Need help with the lessons? Educators are available during the daytime broadcast.
Additional Television Reception Tips: